A new world for our South African school children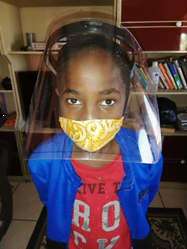 While our kids in Canada are enjoying their extended summer break, school is on in South Africa. With several stops and starts, families face many challenges with completing the current school year and fear that many of their children will lose a complete year. This is especially troublesome for those in high school.
The number of Coved 19 cases in South Africa continues to climb rapidly, making it difficult for the school children to feel safe and to even enjoy being back at school with so many restrictions. Please pray for wisdom to know how to best proceed with the children's education, as well as God's protection over the children and their families.