Project Sponsorship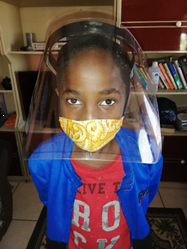 While our main focus is the care of orphaned and abandoned children, there are times when larger, related projects need support. These can be reoccurring needs like medical treatment and post-secondary education, or they can involve necessary, specific purchases like hot water heaters and facility maintenance. If you are interested in assisting us by sponsoring one of the projects listed below, either through a one-time donation or a regular monthly donation, please clearly indicate the project on your donation. If Father's House receives funds above what we require for a specific project, we will redirect the excess funds into a similar project.
Current Projects needing sponsorship:
Father's House MEDICAL ASSISTANCE FUND for on-going medical and dental expenses not covered by monthly sponsorships
Father's House EDUCATION FUND for uniforms, school supplies and tutoring for our children, and as well as financial assistance for their post secondary education - cost ongoing
COVID 19 SUPPORT - for devices and tutoring needed for the children who are struggling with classes or having to do them online.
PROJECT BLAJ - materials needed to run a weekly outreach to orphaned teens living in Blaj, Romania.
To donate by credit card, go to Simply K,  or for other methods of payment, click here to go to our Donate page and let us know where you would like to designate your funds. Be sure to sign up for the newsletter below so that we can keep you filled in on how your financial partnership is being used to make a difference.