FHI Oilers Game Fundraiser Oct. 15, 2022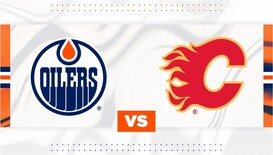 Get your tickets HERE today!! Click HERE!
Father's House International is going to the Battle of Alberta! Join us for only $150! We will be sitting together cheering on the Oilers...and maybe even the Flames, in section 222, row 7, 8 and part of row 9.
A portion of your ticket is a donation to FHI. You want to know if you donate more?! Absolutely! There will be an option to add a donation to further bless orphaned and abandoned children in Romania and South Africa with this purchase. Our goal for this event is to help fund our upcoming new venture....FHI Romania youth camp!
We will have a table on the concourse at the game, so please remember to come early, find us and visit us! You can get some swag, learn more about our amazing kids and give us a high five!
We look forward to seeing you there!
Event: Edmonton Oilers vs. Calgary Flames regular season game
Date: October 15, 2022 8:00 PM
Event Address: Rogers Place www.rogersplace.com 10220 104 Ave NW, Edmonton AB T5J 0H6
Fundraiser support - contact us at: 780-439-5510 or info@fhi.ca
Ticket support - contact Edmonton Oilers at: info@edmontonoilers.com
Your ticket will be emailed to you, no later than Tuesday, October 11th. Seats will be assigned in priority sequence, ensuring parties get to sit together. Tickets are sold in maximum groups of 4 to ensure more people get the opportunity to purchase tickets. If you would like to buy more than 4, simply make another purchase!
Please note that Zeffy is a free, secure, online service serving non-profits like us! They will automatically add a suggested donation to Zeffy at check out. If you would like to change that amount, you can by clicking the amount, entering a new amount in or by choosing a different suggestion from the dropdown menu. Feel free to contact us, or Zeffy, if you have any questions about Zeffy.