4th Annual CFH2 Raises over $9000!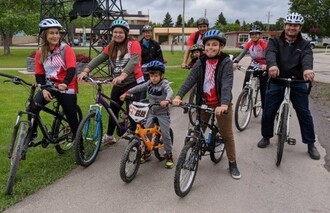 This year's 'Cycle the Foothills for Father's House' took place both virtually and on-site in beautiful Kananaskis. Riders young and old had a great time participating in the 5km, 20km and 90km rides. More photos can be viewed at: https://cfh2.com/3/gallery.htm.
Thank you to everyone who sponsored riders, volunteered to make the event a success, and to those who cycled in it! A special thank you to our Board President, Jason Kiriaka for organizing the annual event.
Go to https://cfh2.com for more details.