Families Have an Amazing Time at Camp!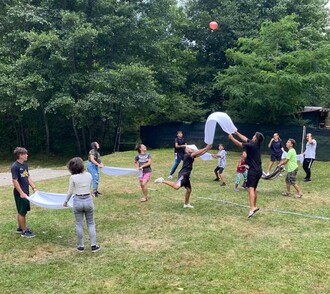 After two years of uncertainty, we were so grateful for the opportunity to send our families to 'Family Camp'. Many of our families have shared that this time away is often the highlight of their year, as they often do not have the means to take vacations or have time off. 
Our Father's House families are the real hero's of our organization. They are the one's who are opening their homes and their hearts to care for children in need. Family Camp is our way of saying thank you to our families for what they do, to appreciate them and to see them encouraged and refreshed. This year's camp did not disappoint as they enjoyed times of worship and prayer, loads fun and games, delicious meals prepared for them, and wonderful times of connecting with one another. Thank you so to everyone who supports the work of Father's House and makes Family Camp possible!